Smoke Tube Horizontal Boiler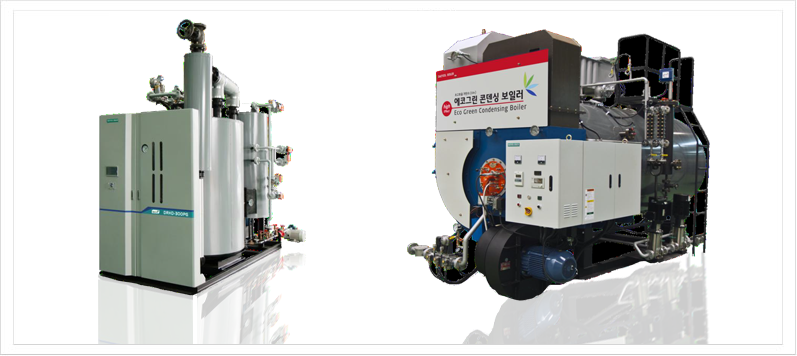 Economic

Smoke tube type 3 - PASS combustion structure that win a realization 01 high thermal efficiency.
Advancement in quality and productivity by the large amount stock of steam and wide heat transmission space.
It is horizontal type combustion structure with long-range ot life-time durability. (Connection replacement is available)
Large combustion room and various kind of fuel combustion and secure the free burner selection.

Convenience

Automatic controlling system that all functions are achieved perfectly by single-touch.
Easy to manage and repair by the manual control system.
High safety by the double or triple safety control system.
Simple structure for cleaning and routine check through the front and rear fan box.

Place to use

Product that using most in the large scale industry Fiber / See.hng factory / Food factory / Bean curd la ctory / Brewery / Chemical factory / heating and hot-water supply / Sauna / Fish farm / Skinner / Hote l/ General hospital etc..